Skoda to Launch Its First Electric SUV Enyaq iV in India Targets Double Digit Growth This Year
Skoda Auto India is entering the electric vehicle market with an electric passenger vehicle named Enyaq iV, it is the first electric SUV. Czech automaker Skoda has the best sales in the year 2022 with its 2 products based on Volkswagen's India-specific platform. The company hopes to see double-digit growth in 2023 with its electric SUV.
Kishaq and Slavia will continue to work for Skoda this year, and it is also focusing on the new product launches into the market with the main aim of achieving 1,00,000 unit sales by 2025. We know that the number for electric cars demand is increasing rapidly, so Skoda will launch its first electric car in India in 2023-24 Petr Solc, brand director of Skoda Auto India told reporters on Friday.
The new EV Enyaq iV is manufactured at Skoda's manufacturing plant in the Czech Republic is already started sales in a few countries now willing to begin sales in India. We have been offering a few spotted tests over the past few months. Solc said that Enyaq will be initially launched as a CBU and based on the demand we will look at the next procedures.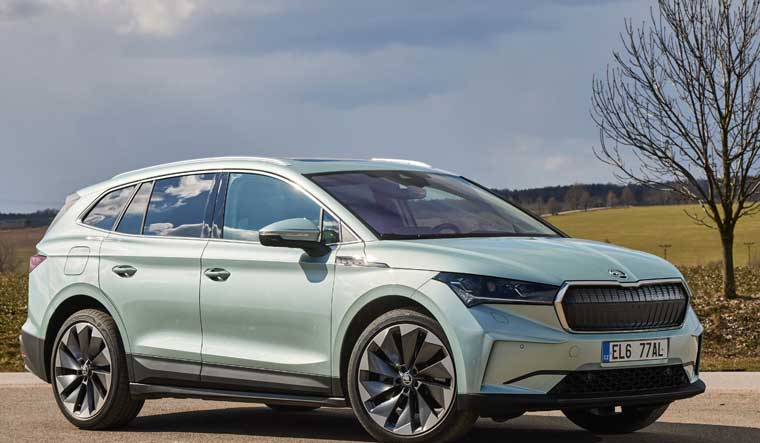 The automaker Skoda's sales are more than double to 53,721 units in 2022. For the next year 2023, the company plans a slew of product actions and network expansion to get the required growth. The automaker also expands its network to different cities in India.
Brand direction said that "For 2023, we shall build our path toward accelerating growth with more product actions, ensure that our India 2.0 products are well established, steadily grow our network reach and focus on the customer satisfaction and widening portfolio with both ICE and EV".
Do Refer
In the end, Skoda's new product Enyaq iV is hitting the Indian electric vehicle market in 2023. They have even provided a few products for direct trials. Interested individuals can go and check their fabulous vehicle and buy so that they reach their goal of double-digit sales in 2023 and 1,00,000 unit sales by 2025.