Suzuki's India Reveal Electric SUV Concept and Launch in 2025
Suzuki Motor Corporation India's unit unveiled the eVX concept electric SUV at India's biennial car show on Wednesday, with the car maker's president saying the car would be launched in 2025.
Suzuki Motor President Toshihiro Suzuki said that "I am delighted to unveil the eVX, a concept SUV of our first global strategic EV (electric vehicle). We plan to bring it to market by 2025". The mid-sized electric vehicle named "eVX" will be powered by a 60 kWh battery pack offering up to 550 km of driving range, as per Maruti Suzuki India.
Suzuki Motor has said that it will spend more than 104 billion rupees ($1.3 billion) on its electrification push in India, including a battery plant for electric cars starting in 2026, making it the biggest battery and EV investment globally.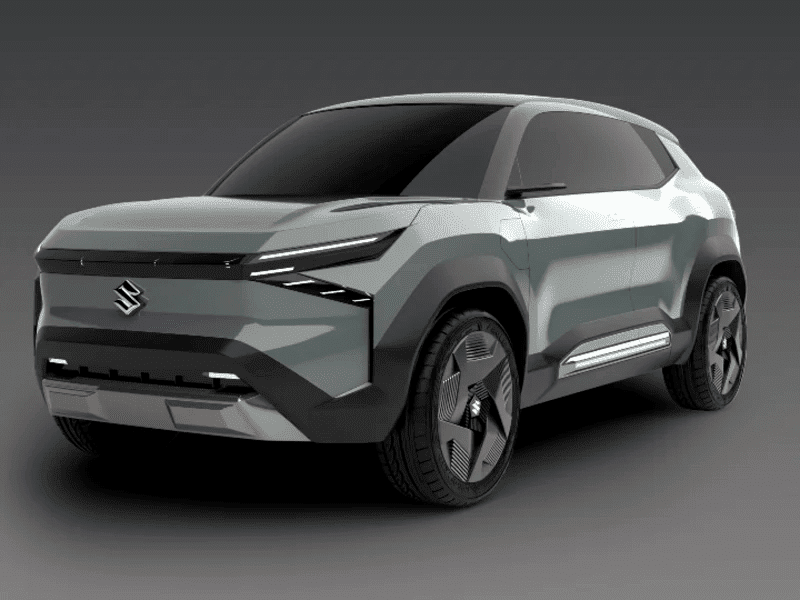 Suzuki faces growing competition from rivals as buyers shift to bigger cars as SUVs and regulators ask for safer and greener cars, increasing costs. It has pushed its market share to less than 43%, down from over 50% in 2019.
Electrification can also be seen as a challenge for the carmaker that wants New Delhi to incentivise all cleaner technologies, including hybrid and ethanol, and not just electric cars.
The managing director of Maruti Suzuki India Hisashi Takeuchi said that "We believe that deployment of multiple technologies … will help to achieve the national goal of lowering emissions and oil consumption".
Also See
Upcoming New Electric Cars In India in 2023
India is encouraging carmakers to build more electric cars by offering companies billions of dollars in incentives with a lofty target of a market share of 30% for electric cars by 2030. Currently, EVs make up lesser than 1% of total car sales in India. ($1 = 81.6020 Indian rupees).